The New OS Android 11 Update Released.
The latest version of the latest version of the mobile operating system Android 10, has been released by Google as Android 11 with new changes and features. Google has posted developer preview of Android 11 with many new features, which will make the entire ecosystem even stronger. It is a new thing that the first developer build in 2020 is available a few months earlier than every year. Many new APIs and features latest Android 11 is part of OS. However, this build was seen on Pixel 4 a few months ago and after that the build has also been seen on Pixel 2XL.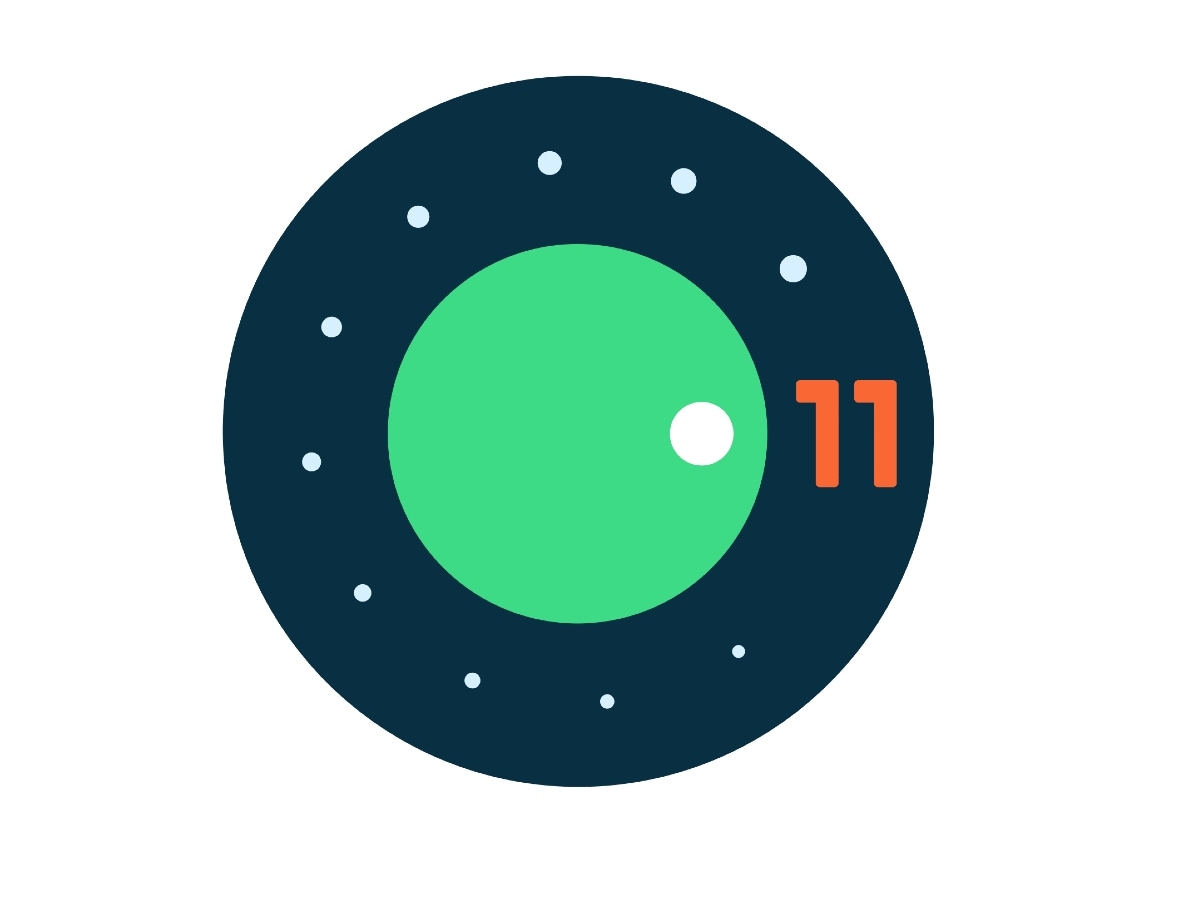 In addition to the next generation technology support, the primary focus of the new OS is to increase the security and privacy of users' data. The Android 11 developer preview build has brought many features ranging from new APIs that improve connectivity, to new techs like 5G and foldable displays. Apart from this, notification areas in the new Conversions tab, chat heads like Facebook, improved permits and project mainline will make accessibility easier.
Features Of The New OS Android 11.
1- Chat Bubbles
2- Privacy and Permissions
3- New Conversion Tab
4- Redesigned Media Controls
5- Better Sharing UI
6- Dark Mode Scheduling
7- Airplane Mode Does Not Affect Bluetooth
8- Better Touch Sensitivity
9- Mute Notifications While Using Camera
10) Native Screen Recording
11) Updated Power Menu
Android 11 Features Details.
After several years of waiting, chat heads like Facebook Messenger have been supported by Android. With this help, multiple conversions can be done easily.
One-time permits can be given for locations, microphones and cameras and users' privacy will be better than before. With this help, the system will withdraw support from the app as soon as it stops. At the same time, apps have to request location access from Google Permission. Only Google will be able to access background location data of approved apps.
The Dedicated Convergence tab will be given in the notification panel, where the most recent messages will appear. With the help of this, it will also be easy to reply to the messages by going to the notification panel. Not only this, users will also be able to send images only through notifications.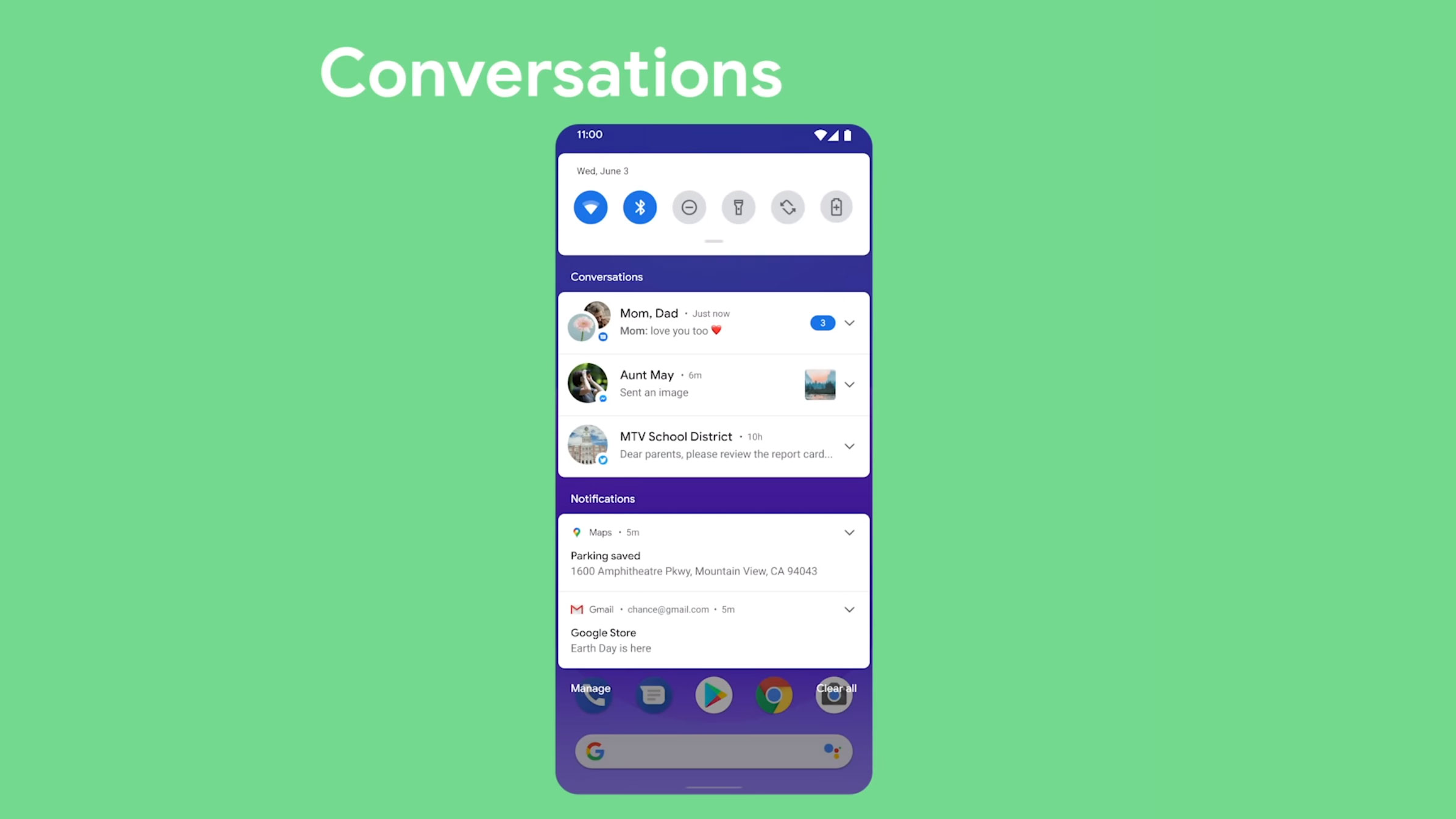 With Android 11, Google has redesigned media controls to make the audio playback experience easier. Also, you can switch from your headphones to a Bluetooth speaker by tapping the audio source on the media control card in the Redesign Quick Settings area.
In Android 11, users will be able to pin their favorite social networks to the top of the sharing menu. Although this feature was available in the early version of Android 9, but it has been removed in Android 10.
Google has brought Global Dark Mode to Android 10. In the new Android 11, users will also get the option to schedule this mode. According to the report, this mode will be automatically enabled or disabled at the given time.
With Airplane mode turned on, users were not able to turn on Bluetooth yet, but in the new OS, users will get this option. Smart wearables or Audia headsets can be connected even when Airplane mode is turned on.
Google has given another option to improve the touch sensitivity from the settings panel. Users will be able to increase it before wearing gloves or using screen protector. This feature can be quite useful in many situations.
With the new APIs set, users will be able to mute notifications while using the camera. This feature can prove to be of great use during video calls.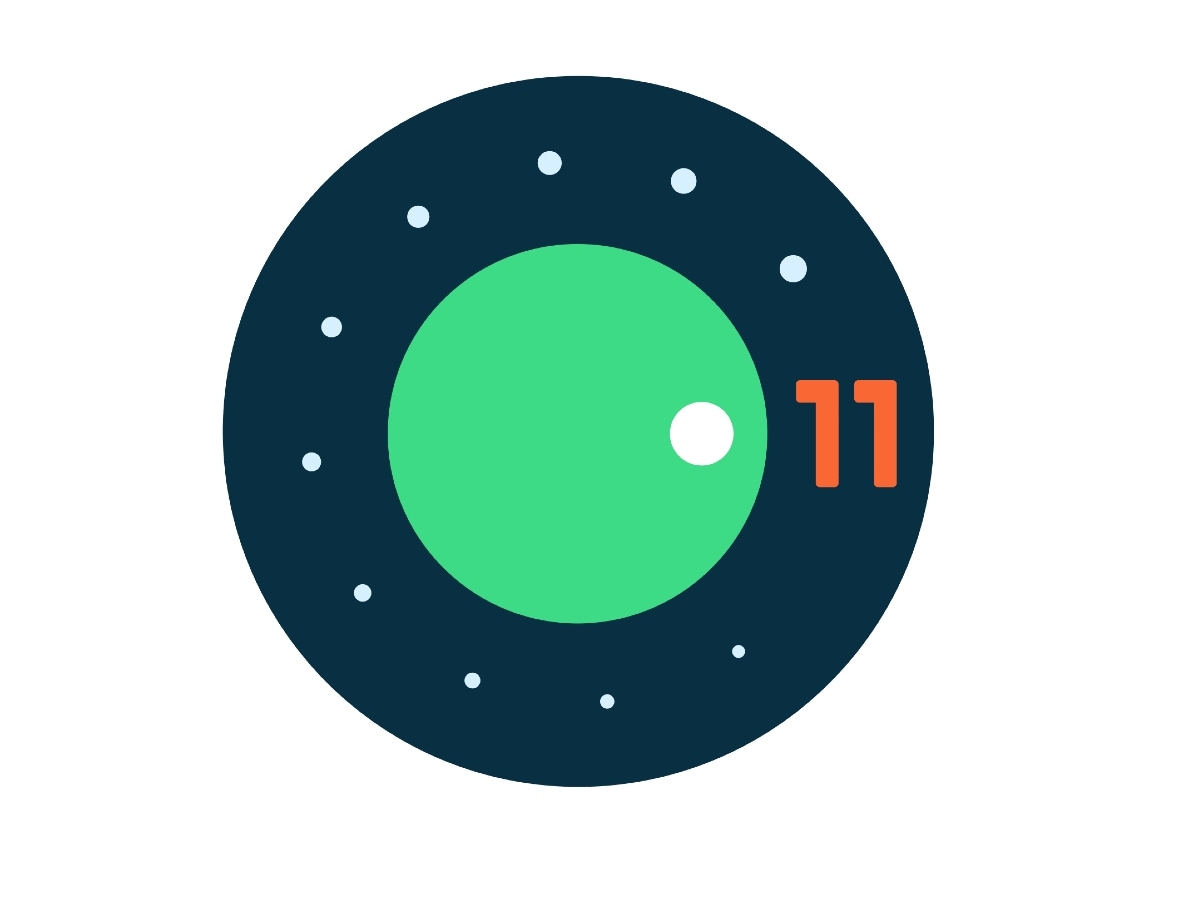 If you are a Pixel phone user, then you must have installed a third-party app for screen recording. Now you will not have to do this. With Android 11, Google is coming with built-in screen recording feature. You can enable recording with the sound of your microphone, device, or both.
In the latest version you can access all your smart home devices by long pressing the power button.