Today we are going to compare the Samsung Galaxy Buds vs Buds Plus, We will compare the specifications and the features too. After the comparison it may help us to choose between the Samsung Galaxy Buds and the Samsung Galaxy Buds plus. Let's begin the fight between them now.
Samsung Galaxy Buds Vs Buds Plus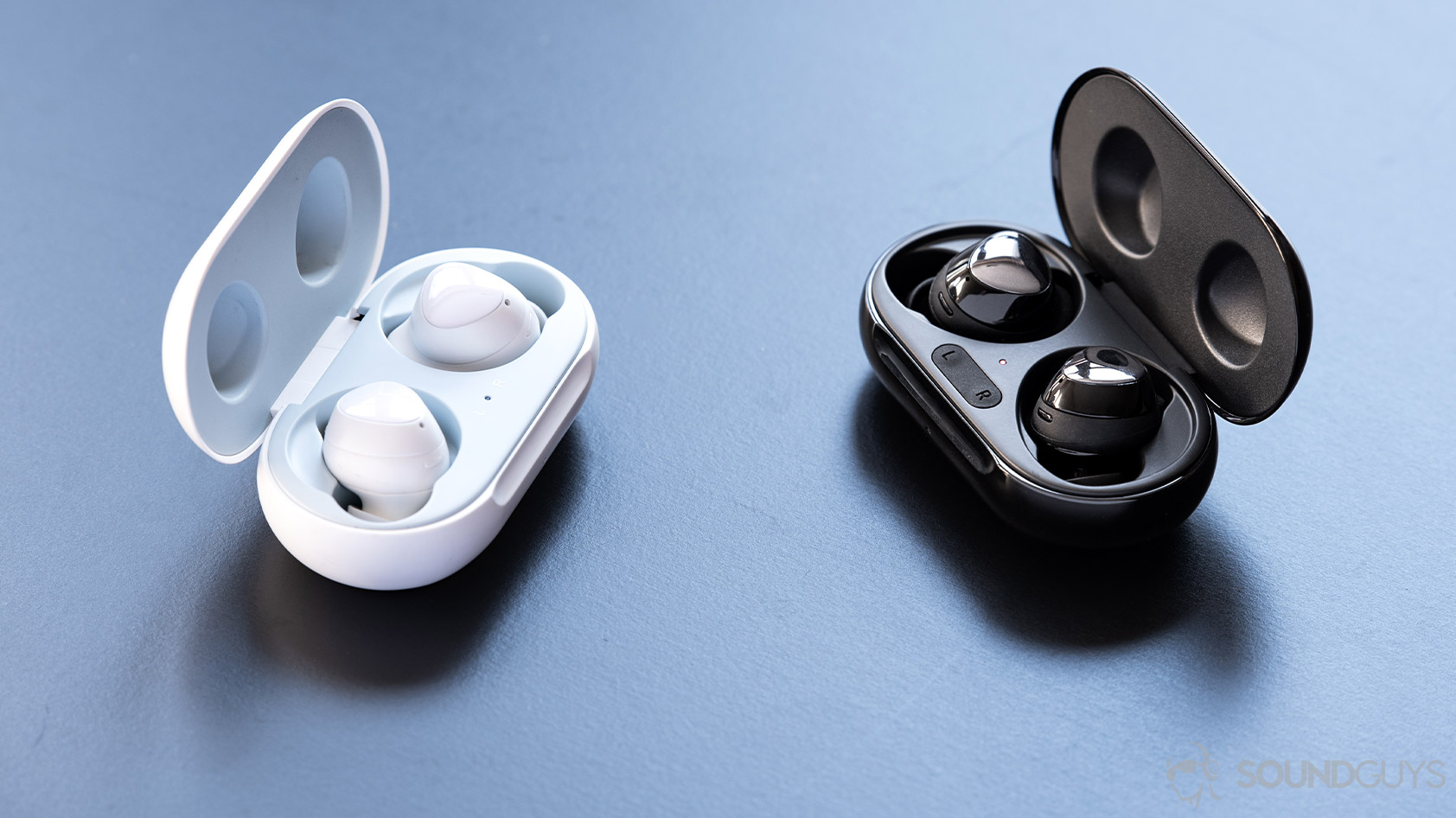 Comparison
Galaxy Buds Plus
Galaxy Buds

₹ 10,299

Price

₹ 9,985

White
Blue
Black
Red
Pink
Deep Blue
Colors
White
Yellow
Black
2-Way Dynamic
(Woofer +plus Tweeter)
Speaker
1-Way Dynamic
3 Mics
(2 Outer +plus 1 Inner)
Mics
2 Mics
(1 Outer +plus 1 Inner)
11hr
Buds Battery Life
6hr
22hr
Battery Life with Charging Case
13hr
Around 60min Play /
3min Charging
Charging Speed
100min Play /
15min Charging
Earbud / Charging Case
Battery Checkable Units
Earbud
YES
(Qi Certified)
Wireless Charging
YES
Yes
(Inflow Of External Sound Adjustable)
Ambient Sound
Yes
Difference Between Samsung Galaxy Buds Vs Buds Plus
The Samsung Galaxy Buds Plus has more battery life as compare to Samsung Galaxy Buds. The Galaxy Buds battery life is only up to 6 hours, whereas the Galaxy buds Plus last up to 11 hours which is really good for the hardcore music lovers.
Samsung Galaxy Buds Plus also have more color choices compare to Galaxy buds hich has only three color options there.
Buds plus has three mics 2 are outer and 1 is inner on the othe side Galaxy Buds has only 2 mics 1 is outer mic and the other 1 is inner.
Galaxy Buds Plus will give you the better sound quality because it has 2 way dynamic speakers ( woofer + Plus Tweeter ) and the Galaxy Buds has only 1 way dynamic speaker.
Which to buy ?
So, all the plus points goes to Samsung Galaxy Buds Plus if your confused between these two truly wireless earphones then probably you should buy the newest one not because this is recently launched, Buy it because it's giving you more features than the older one.
About
1 – Smaung Galaxy Buds Plus
Samsung has silently launched the brand new Galaxy Buds Plus wireless earphones on its official website in India, and now it is available in the market. The Galaxy Buds Plus price is set at Rs. 11,990 but now you will get it at ₹ 10,299 on Amazon.in, and the earbuds are available in six color choices. The Samsung Galaxy Buds Plus promised longer battery life, better audio output, and much more and also did it.
Samsung Galaxy Buds Plus specifications:
The Galaxy Buds Plus wireless earphones' biggest improvement is an 11-hour battery life in the earbuds with another 11 hours in the charging case, thanks to its 85 mAh battery capacity. They'll be part of what Samsung calls curated bundles with the new phones.
The Buds have 2 speakers for listening, and 3 mics for calls; so you have a better chance of being able to hear whom you're talking to and for them to listen to you.
I hope now you are satisfied with the fight between Samsung Galaxy Buds VS Buds Plus.
2 – Samsung Galaxy Buds
The Samsung Galaxy buds were launched on March 8, 2019 and the price was ₹ 11,000 but now will get it at ₹ 9,985 on Amazon.in and the earbuds are available in three color choices only. But I will recommend you to buy the newly launched Samsung Galaxy Buds Plus It has more power and features than the Samsung Galaxy Buds. So, go with this one and enjoy the music.
Samsung GALAXY BUDS specifications
The Galaxy Buds comes with all of the following specs:
A 58 mAh battery for each bud that Samsung says last up to six hours
A 252 mAh battery inside the charging case that can provide multiple charges before it needs to be juiced up
An accelerometer, proximity sensors, and touch detectors.
Bluetooth 5.0
Thank You for visiting Tech Talk Home