The Ahrefs Review
In today's time, internet has proved to be an important aspect of our life. There is a lot of use of internet everywhere from education to business. Today we will talk about SEO (search engine optimization), learn about Ahrefs, a great tool related to it, which makes our SEO related tasks very easy and very best compared to all other tools. By this Ahrefs review, it will help you to know through the tool whether the instrument is worth the price or not. And, this Ahrefs Review is unbiased.
What IS Ahrefs ?
Ahrefs is one of the best SEO tools. It has the largest backlink index in the world. If you are not using Ahrefs in your SEO campaigns, then you are making a huge loss.
Ahrefs is the best competitive research and SEO tool you can get right now. It has the largest backlink index than any other tool. With this tool you can also spy on your competitors' SEO strategies, their backlinks, keywords and other aspects.
If you are serious about the SEO of your site, then it is important to get a good backlink and keyword research tool. Of course as you read this article you will see how Ahrefs outshines every other tool in the market.
Features
1 – Backlink Index- This is undoubtedly the largest backlink index among Ahrefs. Ahrefs' backlink index is also better than most popular magestic SEO's backlink index. As a simple search, I compared the number of backlinks reported by each of these tools for their site and found that all the tools proved uninspiring compared to Ahrefs.
2 – The best keyword index- keywords in the domain are reported only by Ahrefs and SEMRush. On comparing these two, we found that the keyword index of Ahrefs is much better and powerful than SEMrush.
3 – Organic Search – Keep an eye on the keywords of the competitors. You can enter the domain name or URL, and display the organic keyword driving traffic to that domain. This is particularly important in getting some good blog topic ideas, which drive great traffic to your site. If you are targeting a particular big keyword, you can track your blog's ranking activities in SERPs. You can also use this feature for your competitive domain.
4 – Best Pages- Ahrefs also returns best performing pages according to backlinks. This feature helps me easily carry out the skyscraper technology to quickly create backlinks by publishing content that attracts links.Instead of going through the keywords that your competitors are using for ranking, all you have to do is go through their "top pages" and you'll instantly find the pages that are getting the most traffic on a site.
5 – Social share count – This feature allows you to identify the top pages of a domain when it comes to social shares. This feature may be similar to the content explorer feature of Ahrefs, but is less powerful.
Now let's know about other features of Ahrefs-
Ahrefs rank: It is based on the amount of traffic a site is receiving. Its rank is better than Alexa.
URL – Determines how effective a URL can be, depending on the number of back kings.
Domain Rating: Due to Ahrefs' large battling index, this metric is more accurate than Mos domain authority.
Pricing
Ahrefs pricing starts at $ 99 / month. If you opt for the annual plan, you get a discount of 20%. Light plan is sufficient for most people. If you intend to share the equipment with your other team members, Advanced and Agency plans are great.The light plan, when paid annually, costs you $ 82 a month. It is cheaper compared to SEMRush which costs $ 99.95 / month.
Benefits
1 – Backlink Checker: Ahrefs has a huge database of links and will help you track new links and research competitor's links.
2 – Keyword Research – Searching for keywords is the most important step in any SEO campaign. Ahrefs will help you find the right keyword to rank in Google.
3 – Google Features – Ahrefs is one of the best tools for finding Google features, including specially included snippets, knowledge panels, and more. See which competitors you trigger along with the trigger of your site in Google.
4 – Strong back link
5 – competitive analysis
6 – It is easy to use for those who are new to web ranking.
7 – It provides powerful reporting ease of use.
8 – Provides website traffic for future partners.
9 – The Link Intersect tool helps find new NICHES for marketing projects.
10 – This platform is easily navigable for viewing various reports.
11 – This proves to be very effective for competitive analysis. This allows you to see multiple competitors at the same time and also find out if they have any links that you do not have.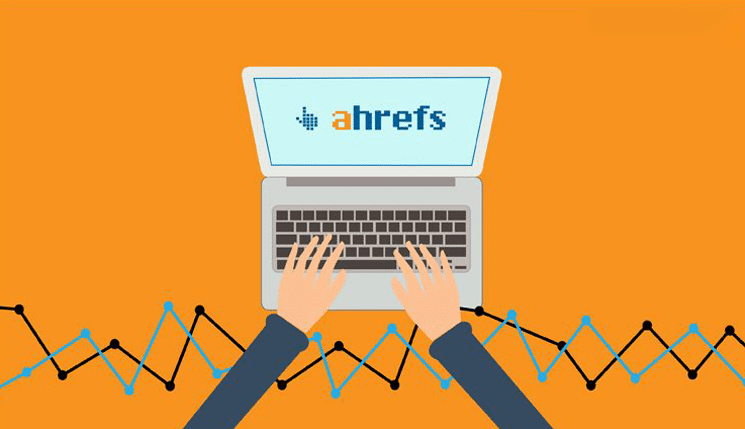 Let's talk about some features that are not found in Ahrefs.
Drawbacks
1 – Traffic figures are always slightly off. We know that it is impossible to get complete statistics, but getting close to the actual data would also be a great feature.
2 – No more filters – Having more filters will help us determine which links are moving the needle more accurately.
3 – Failure to filter more than one keyword.
4 – It does not look very intuitive when looking at information about domain authority.
5 – It does not provide an option for client sharing.
6 – It does not tell users when backlinks should be treated as spam.
7 – Is more expensive than the budget of the common man.
Ahrefs Review
As a blogger, I cannot imagine blogging without this tool. This tool has been very helpful to me in my SEO campaigns. If I had been told the importance of this tool in my early days of blogging, I would have been 2 years from time.
Ahrefs gives you the most unique features than any other tool. It is also the world's largest backlink index. Finally today I had the opportunity to review Ahrefs in detail. You don't know right now, how much you are losing without this terrible tool. If you like Ahrefs, just give it a 15-day trial. It won't hurt you. I'm sure you love it. Hope you liked this review of Ahrefs. If you think this review helped, please share it with your friends.
Decision
Having tested all the features and information, Ahrefs seems very useful and worth the money. If you want to see yourself progressing in web designing then Ahrefs is undoubtedly the best option. Ahrefs is an amazing tool that provides a plethora of information to anyone looking to optimize their website, Provides the most profitable backlinks to target and can reveal loads of information about its rivals. Whatever studies we have done, hope that now you can easily find the best SEO backlink tools available in the market for you. We easily give 5 stars out of 5 to this amazing device and would recommend to our customers that it must be used.
Thank You For Visiting Tech Talk Home, Hope You Are Satisfied With This Ahrefs Review.